Universal Celestial Calendar

UCC

One Planet - One People - One Calendar

A Calendar

by
| | | |
| --- | --- | --- |
| | Today's UCC Date: | |
Get Back In Sync With Nature With The UCC
Realise Where We've Been, Where We Are Now and Where We're Going!
Make Sense of Yesterday, Understand Today and Plan for Tomorrow
Happy New Year 13524!
(2023/24 Gregorian)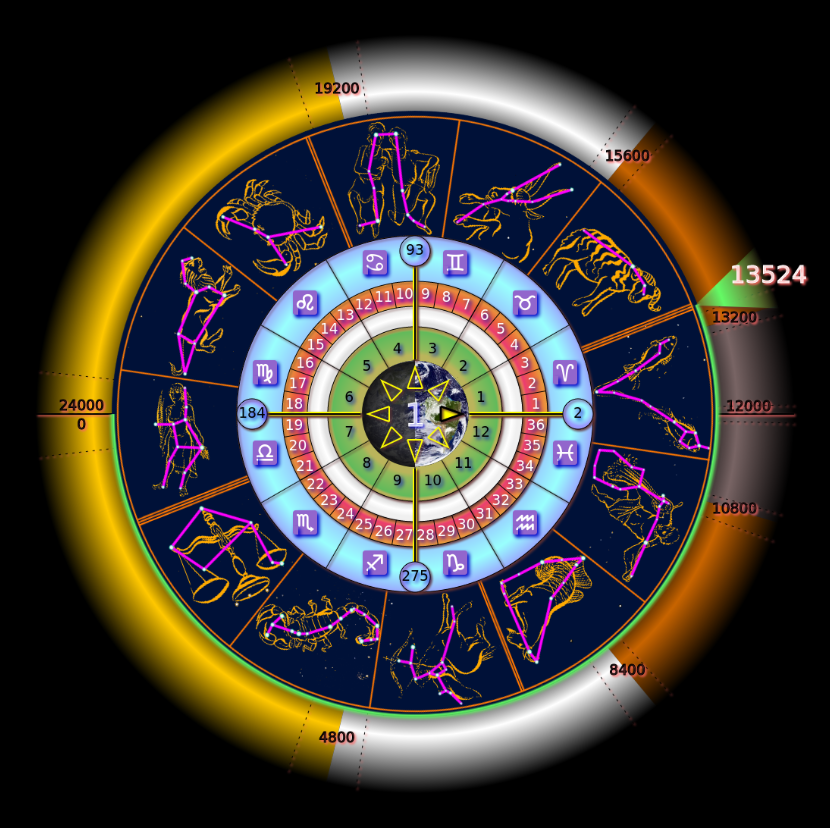 A Perennial Solar Calendar
Re-aligning us with the Seasons, the Zodiacs
&
our Universal Celestial Cycles of Time & Collective Consciousness
Year Numbers Measure 'The Great Year'
Current Year

13,524

of 24,000
Features of the UCC Year
A Standard (Non Leap) UCC Year Consists Of:
Learn More
For A More Detailed Overview
Visit The 'About' Page
For An In Depth Explanation
Visit The 'Wiki' Page
Why A New Calendar?
Visit The UCC Zone
©Litmus A Freeman/Universal Celestial Calendar 13512 UCC (2012 Gregorian) Onwards
Calendar Clock Programming by Prajna Pranab © Troubadour Community Trust